Wil je je inschrijven of onze abonnementen zien? Klik hier!

Hi,
Je bent bijna lid van onze Health Tribe. Hier kun je je direct online inschrijven. Nadat je het abonnement hebt gekozen dat het best bij jou past, schrijf je je in en sta je direct in ons ledensysteem.
Je ontvangt dan een activatielink waarmee je vervolgens de sportivity app kunt downloaden om trainingen te reserveren. Alle trainingen voor vrije fitness of groepslessen kun je reserveren via deze app.
Leuk je binnenkort te ontmoeten en alvast veel sportplezier gewenst!!
DAGKAART AANVRAGEN € 15,00
Uiteraard ben je altijd van harte welkom om een les te volgen of gebruik te maken van de fitnessruimte. Hiervoor dien je van te voren wel even een afspraak te maken en DAGKAART aan te vragen?
Vul dan het onderstaande contactformulier in!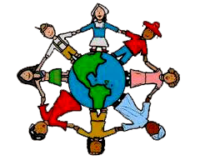 Wij geloven dat de samenleving een stuk aangenamer zou worden als we  zonder geld ook van elkaars diensten gebruik zouden kunnen maken.
Met elkaar meedenken en onze kwaliteiten/eigenschappen of diensten met elkaar gaan delen. Stel je voor: je wilt heel graag trainen, maar je hebt bv het budget niet , maar wel iets wat je zou kunnen/willen ruilen…
Een bepaalde dienst, kwaliteit of product waarvan je denkt dat het een bijdrage zou kunnen leveren aan onze Smile community.
Wij staan er open voor om onze diensten te ruilen en gaan graag in gesprek met je om te kijken wat we voor elkaar kunnen betekenen.
We hopen je spoedig te spreken!